Where : DMAS (Directorate of Mountaineering and Allied Sports, Manali. Currently named after Honorable Mr Atal Bihari Vajpayee
What – 26 Days Training program covering all aspects of mountaineering, starting with basic rope knots, survival techniques, physical and mental fitness, equipment awareness, jumaring, rappelling, rock climbing, river crossing, snow/glacier techniques, rescue and evacuation techniques, height gain. List goes on…
When – 1st August 2005 to 26th August 2005
Link : https://abvimas.org/
Highlights –

For civilian like me this is a good substitute for military training :). As a matter of fact is also done by Arm forces to understand the nuisances of mountaineering.
A must for anyone who want to make career in mountaineering and hiking
For hobbyist like me this has been a lifetime experience, elevates your respect for hiking/mountaineering as a sport
Introduces to everything in mountaineering.
Multiple government sponsored institutes in Himachal, Uttarakhand, Sikkim etc
Extremely cost effective – All equipment, stay, food etc is provided by institute. In private institute (if at all available) this would easily cost 25 times more.
There are also separate batches for teenagers and female only

Lowlights

Getting admission is task in itself
Time duration makes it tougher if one cant get one month break from regular work

Suitable Time Period – Varies from institute to institute

At Manali program is conducted from May to August every year

Arrangement – Self Arranged .
STAR Rating – 5/5 – Must do if you can !! A lifetime experience, advisable to do during college vacation.
Cost – It costed me just 4K in 2005, now heard it is in range of 10-20K
Training at DMAS center and nearby places for first 14 days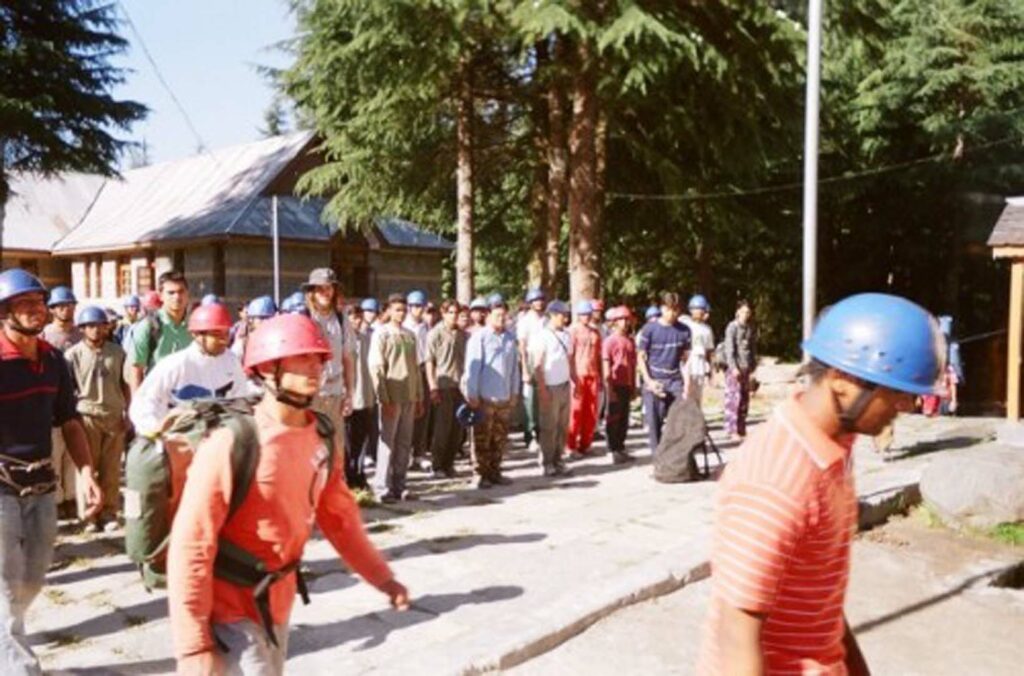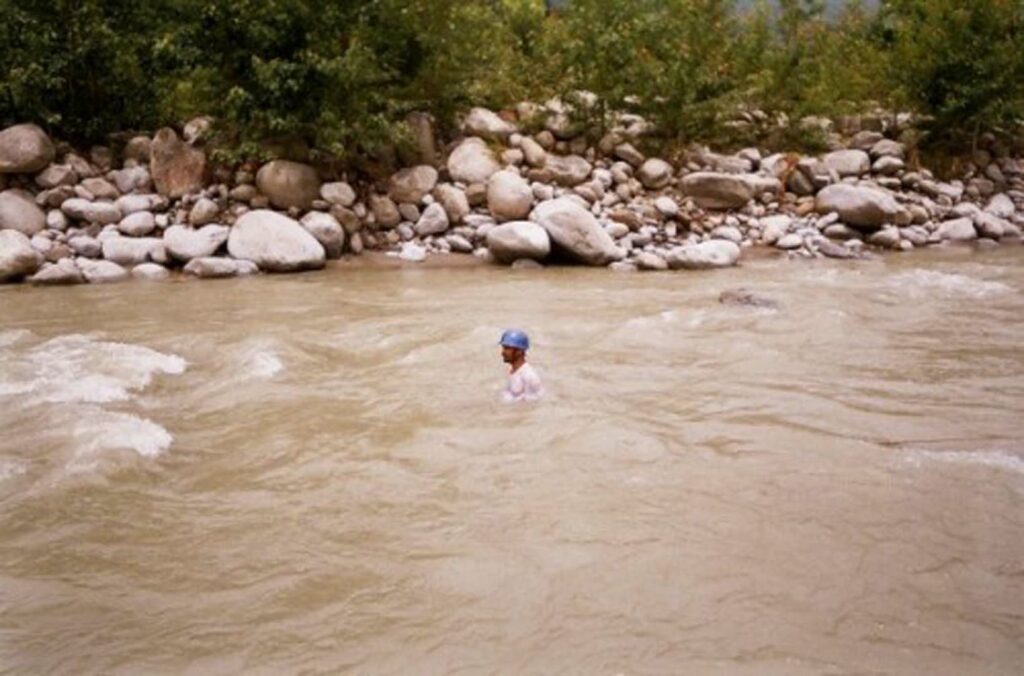 From my Old Blog
Every year from May to July the DMAS(Dirctorate of Mountaineering and allied Sports), Manali, organises 26 days Basic Mountaineering Course. I had opportunity to join one such batch in July,2005. This post is to refresh memories of thoes wonderful 26 days of my life and to give first hand information about this wonderful course.
On 27th June, I somehow manage to complete my Mtech thesis formalities. I had one day to left for my shopping before we leave for Manali. The institute gave us list of shopping that includes, good non-slippery treking shoes ( I manage with normal Reeboksport shoe), worm winter cloths, hand gloves, torch and few other necessary things.
We ( Gang of almost 14-15 IITians) were schedule to leave for Manali on 29th. Just before couple of days, there was measure flood in Gujrat. But the rain-god spare us that day, and though late, our train just manage to cross flooded area without much of a trouble. As we moved from almost submerged Gujrat, as if we were crossing some island, just after couple of hours alter, one sees the complete dry terrain of Rajastan, UP, and Delhi. Our train reach Chandigarh next day afternoon, and then we board the bus to Manali for another 8-9 hour journey.
First day at Manali was interesting one. We got our dometries but with strict instruction that people from same place won't stay together….and then come the list of instruction about how to behave during training, abt daily scedule etc etc….Oops I had not seen the sunrise since last year also and now for next 26 days, we need to get up at 5 AM. ..Looked impossible, but I had made up my mind not to complain abt anything and just enjoy the adventerous month.
First few days were a bit tough. Morning scedule starts at 6 AM that includes 7-10 Km jogging on hills and then half an our exercise.
Summery:
What activites are done there ???
Rock Climbing, Jumaring, Rappling, River Crossing, Snow Crafts, Ice crafts, Hieght gaining, and many more adventure activities.
How to Join ???
Anyone above 17 can join the course ( Subject to Medical fitness) .You have have to fillup a form available on DMAS site with medical certificate. All though this course is physically demanding, person with even average physical health can manage to it. I feel if one is determine, the physical toughness can easily be attained during the course tenure.
How much it Costs???
Its subsidised heavily. They just charge Rs. 3600 to Indian nationals. This fee include stay, food etc. Usage of all necessary mountaineering equipments etc is also free. Just to give you idea if you do similar activity with any private club, you will have shell out atleast 30K.
Who should join ???
If you want to learn or pursue career in mountaineering, then this is the best start you can have.
Even if you take mountaineering just as a hobey, this course equips you with enough training to pursue any moderate to tough adventure activity.
In my case I am glad I did this course. Probably one will never get a chance again to climb on glacier or to stay for almost two weeks in camp along side majestic Himalaya, but thoes memories will always remain with you.
Who should not join the course ??
If you are going only for enjoyment then this course is not for you.
Almost 50 % people who do these courses want to pursue career in mountaineering so obviously you will be missfit there. Also its more or less Dictatorship from all of the Instructors. One need to give up ego completely and at times even be ready for punishment like 50 push-ups..
Keywords: Himalaya, Trecking, adventure sports, Mountaineering, BMC, Manali