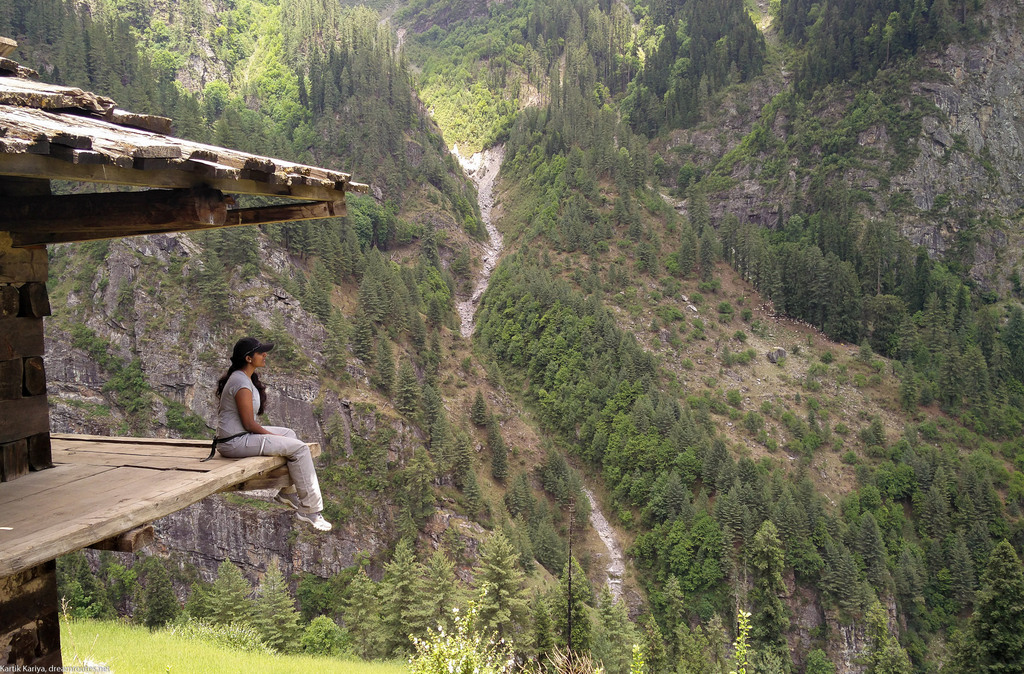 What – 7N8D Hike in Uttarakhand and Himachal Pradesh, India
When – May'2016
Travel –

This is not round trip trek, trek starts in Uttarkhand (UK), however ends in Sangla, Himachal Pradesh.
Onwards – Train/Flight to Deharadun/Rishikesh. Return from Sangla -> Shimla -> Delhi by road train and fly back home

Campsites –

Starting point for us was Sewa which is 8-9 hours drive from Doon.
Nowadays starting point is Jiskun as village is now accessible by road. This is good as it saves walk from Sewa to Jiskun which was not so interesting except few forest patches.

Daharadun -> Sewa (9 hours) -> Jiskun (NA) -> Jhaka (9km, 6-7 hours) -> Saruwas Thatch(7Km, 6 hours) -> Dhanterarus Thatch (3Km, 2 hours) -> Upper Waterfall (2.5K, 3 hours) -> Rupin Pass (Height Gain, most difficult if weather not supporting )-> Ronti Gad (7.5K, 9 hours) ->Sangala (12 km, 7 hours, easy but long walk) -> Shimla (Another day gone via road travel)

Highlights –

Experience forest, Valleys, River, Water fall, height gain, Slope, beautiful Village, basically everything one wish for on a trek.
View from Upper water fall is mesmerizing, one can trace back the complete trail from here.
Rupin pass where max height gain of 15300 ft happens gives you trill of hiking in really high altitude and off course beautiful views
One can visit the last Indian village Chitkul from Sangala on last day. This is very beautiful place and can be stand alone road trip in itself, done by many every year.

Lowlights

In summer – beware of scorching sun, sun goggle and cap is a must
Sewa to Jiksun walk is no more required, otherwise first 1-2 days walking on trail can get boring.

Suitable Time Period

Can be done in Summer (May/June) and Autumn (Sept-Oct). Trek cant be done in winters due to heavy snow

Arrangements – Indiahikes
Caution –

Keep yourself hydrated during trek due to heat, specially when crossing the Rupin pass

STAR Rating – 3.5/5 – It is beautiful, however not in my list second time visit. May be Autumn visit Or current reduced trek days will make me think differently.
Changing Landscapes as trek progresses…