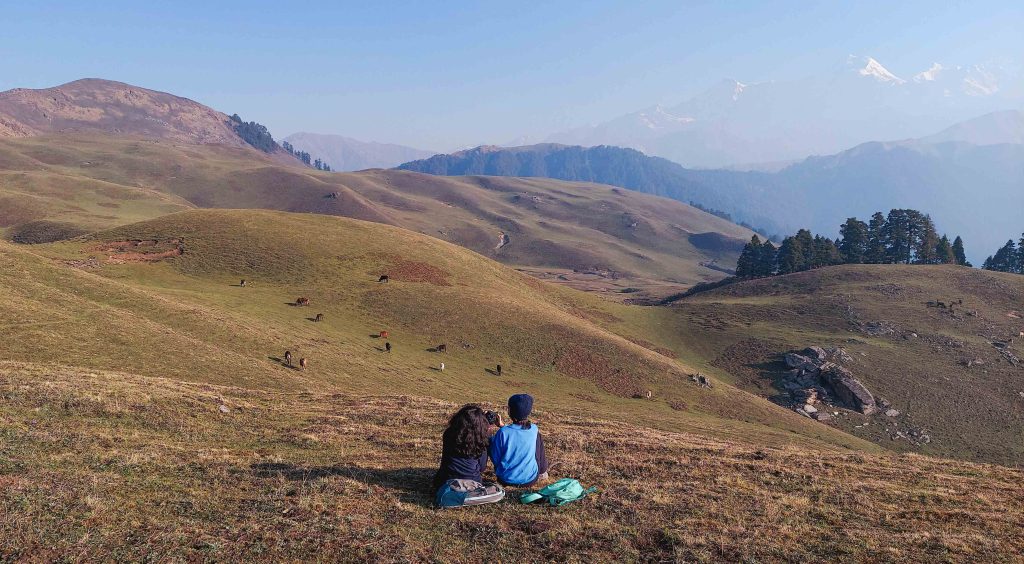 What – 5N6D Family Hike in Uttarakhand, India
When – April'2022
Travel –

Train/Flight to Deharadun

Campsites –

Base camp is Raithal – 185km from Dehradun, 8-9 hours drive.
Our Itinerary – Raithal (Base Camp) -> Gui (3Km, 4 hours) -> Chilapada (2km, 3hours) -> Climb to Dayara Top and Nayata (9-10km, 8h) ->Raithal (8km, 5 h) descent mostly

Highlights –

Best destination for all ages above 7 year, perfect for family trek

Beautiful meadows.
Even though small one, trek has everything to experience, forests, meadows, stiff slope in patches, beautiful camp sites
Raithal town host beautiful 500 year old home which withstood earthquake
Gangothri is just 30-40 km from here in case one wants to visit

Lowlights

Nothing I can think of. As a cautionary note, do take care of still slope while descending from Nayata. Also during summers dry tree leaves make trail slippery.

Suitable Time Period

Can be done throughout the year, not advisable during monsoon. Wonderful winter pics on web, probabaly will re-visit during winters.

Arrangements – Indiahikes
STAR Rating – 5/5 – a must visit place, especially for kids to experience true adventure and introduce them to Himalayan treks.